.
SINTESI del PERCORSO di KRISTEL SUNDARI - Anno Scolastico 2018-19 c/o 
RICERCHE SULLA LUCE: luce che scompare e riappare se la si copre con diversi tessuti, luce che cambia gradazione se proiettata e gioco del cucù negli oggetti riflettenti come le palle!
luce che illumina ...
INSTALLAZIONE DIGITALE: alla ricerca dell'IO e dell'ALTRO. L'Ipad può diventare uno specchio e catturare dentro il suo rettangolo tutto quello che gli sta di fronte!
TRAME GRAFICO-PITTORICHE: prime sperimentazioni con pennarelli
tempere
matite
MANIPOLAZIONE: alla scoperta della creta
GIOCARE COI MATERIALI DESTRUTTURATI
IMMERSIONI NELLA NATURA:
al Parco di Monza, sul carretto!
nella Corte, tra le piantine aromatiche
LETTURE: all'aria aperta
animate
nella piazza interna
PAESAGGI IMMERSIVI: specchio, luce/ombra e acqua si incontrano e dialogano insieme grazie al digitale
DRAMMATIZZAZIONE: andare al mare grazie ad un libro, suoni di onde, gridi di gabbiani,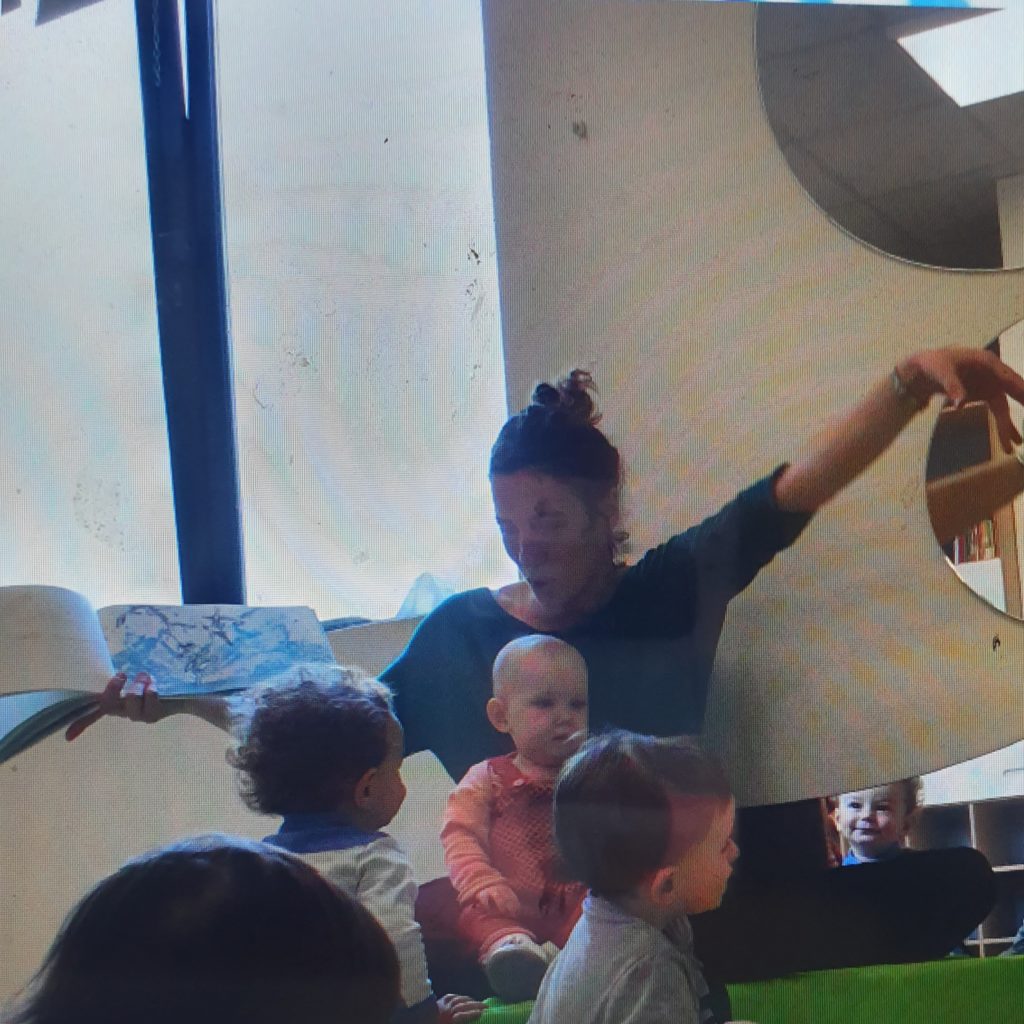 teli blu che si frangono come sugli scogli e tracce blu sui fogli
Odissea: la storia dle viaggio di Enea
CELEBRAZIONI: 
di verde vestita in onore di St.Patrick e per ascoltare il concerto d'arpa celtica
in braccio a papà per la festa della mamma, scambiando lingue, storie e tradizioni con gli amici di sezione
RELAZIONI: il prendersi cura degli amici crea momenti di relazione e scambi importanti
Kristel Sundari è stata molto amata e coccolata dalle bambine e bambini più grandi ..
.....
Grazie di cuore a:
educatrici Valeria, Valentina e Martina
Atelierista Francesca
cuoca Maria
per essersi cura di Kristel Sundari durante il suo primissimo approccio ad un'esperienza comunitaria fuori dal nucleo familiare: è stata davvero un'esperienza costruttiva, positiva e molto stimolante!
Un particolare ringraziamento alla preside Raffaella Corti per la grande disponibilità, pazienza e umanità nell'accogliere e gestire la presenza di nostra figlia nel percorso del nido H-IS Mandorla nel rispetto delle scelte etico-spirituali della nostra famiglia.
Login Account
Already a Jhana Customer?
Your information will nerver be shared with any third party.